Waterfind USA - Water Market Specialists
Buy or sell your water in the Californian Water Tender
The California Water Tender increases your opportunity for buying and selling agricultural water.
We work with you to understand your needs & identify opportunities
We match you with buyers or sellers
We file the paperwork so you don't have to
 We ensure your water transfer is successful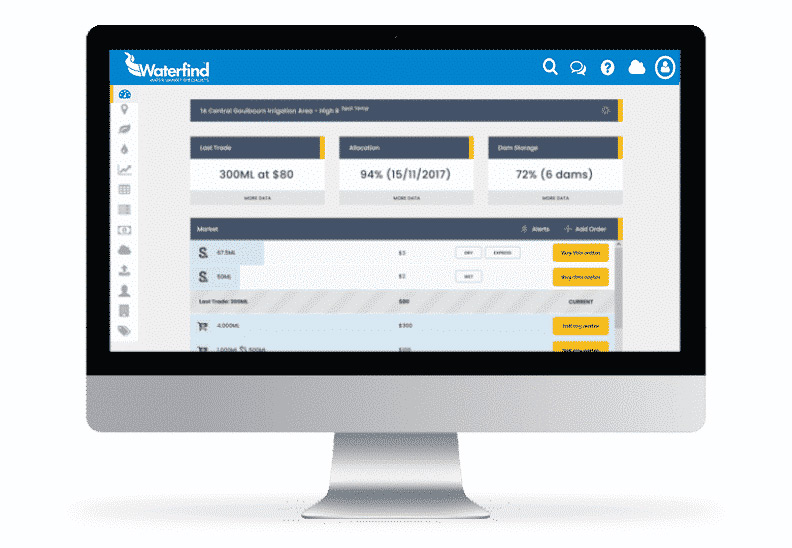 We operate one of the world's largest electronic water markets in Australia, and are now working with growers, water agencies, disadvantaged communities, and nonprofit organizations to build water markets in California.
Interested in learning more? Submit an Expression of Interest to buy or sell water, or contact us to receive more information.
⦁ Receive Waterfind's Weekly Report to your inbox every Monday.
⦁ Created to assist you with informed water purchase or sale decisions.
⦁ Includes updates on industry news, allocations, reservoir storage, snowpack information, rainfall summary, commodity pricing, and much more.